Safety
The Appalachian State University campus is currently operating under normal conditions.
The university's top priority is the safety of the campus community. We strive to ensure a safe environment for all faculty, staff, students, and visitors. We oversee Biological, Chemical and Workplace Safety, Fire and Life Safety, Personal Protective Equipment (PPE), Ergonomics, Air Quality and so on. Use the links below to explore the safety practices we use to promote a healthy and safe campus environment.
Reporting an Injury
In the event an injury occurs while working, the first step is to make sure you or the injured person receives appropriate first aid and medical care. In the event of an emergency, contact 9-1-1 or Appalachian Police (828-262-8000) immediately.
All employees (faculty, staff, student employees, and other individuals who receive compensation from the University) must report the incident, even if no injury occurred. Incidents may include accidents with property damage and no physical injury, as well as near hits, which is an incident where injury could have occurred but did not. To start the notification process, the Initial Notification of Injury Form should be completed. For additional information on the process for reporting accidents, injuries, and near hits, reference University Policy 303.5.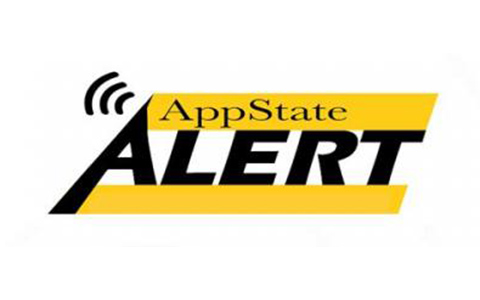 AppState-ALERT is the University's voice and text 24/7 emergency messaging system. At this time, only current students, faculty, and staff can register to receive emergency text message and phone call alerts. Parent and family members can, however, receive email updates in the event of a campus emergency through the Parent and Family Association. Updates will also be posted online at appstatealert.com.
We encourage all faculty, staff, and students to develop a communication plan with their family and friends in the event of campus emergency. It will be easier for those on campus to reach out to family and friends living outside of the immediate area than it will be for individuals to contact those on campus. Designating a contact outside of Boone, along with a process for that person to share information with other family and friends is a good way to quickly share important information.
Have Questions?
If you have any questions or want more information, contact our office any time at safety@appstate.edu or 828-262-4008.